Go therefore and make disciples of all nations
The Lord has called us to train pastors in rural villages in the Majority World with a specific emphasis on India. 80% of the pastors in non-western countries (Majority World) have little to no formal training. Equipping these indigenous pastors makes them more effective in reaching their communities for Jesus and shepherding their believers. The Lord has also given us the opportunity to minister to pastors and their wives who have undergone severe persecution in India. Some of these pastors have been beaten for the cause of Jesus, some have had their homes or churches destroyed, and some have given their very lives for the Kingdom of Heaven. Because of the sensitive nature of our work and some of the areas we go we are not using our names. We would appreciate you adding us to your prayer list.
Alliance Defending Freedom
For more than 25 years, ADF has been advocating for religious liberty, the sanctity of human life, freedom of speech, and marriage and family.
PURPOSE OF ACTION

ACTION is an interdenominational, Christ-centered organization, whose purpose is to exercise and encourage evangelism, discipleship, and development toward the fulfillment of the Great Commission of the Lord Jesus Christ (Matthew 28:18-20).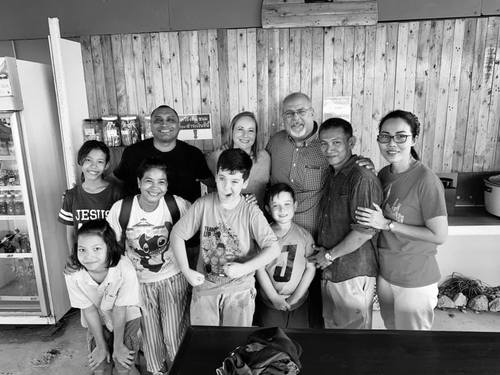 Denice and I have been married for over 35 years and we have one daughter and four grandchildren. I have been in full-time ministry for almost 10 years. I train village pastors who do not have access to a Bible college or seminary in the Majority World. I go to these countries and teach pastors and church leaders how to do their jobs biblically. This generally involves a 3-4 day conference three to four times per year. I also minister to persecuted pastors in an undisclosed country. These are pastors who have been beaten, their homes/churches have been destroyed, or they have been imprisoned for their faith.



We are a child-advocacy ministry pairing compassionate people with children living in extreme poverty to release the children from spiritual, economic, social, and physical poverty.
Calvary Global Network (CGN)
Equipping current and next-generation preachers, disciple-makers and church planters for Great Commission engagement
Center for Arizona Policy (CAP) is a nonprofit advocacy group whose mission is to promote and defend the foundational values of life, marriage and family, and religious freedom.
Choices is a non-profit, privately-funded community health center in compliance with federal and state laws. We are staffed by client advocates and medical professionals who are here to listen and provide you with the facts and information to help you make informed decisions about your body and future. All consultations are confidential and the majority of our services are free or at a very low cost.
Likewise Worship Collective
The Likewise Worship Collective exists for the purpose of discipling worship leaders that God is calling to shepherd His people. We aim to equip and train followers of Jesus and gifted musicians to lead humbly and creatively in their contexts for the purpose of unifying the local church through music and worship.
We offer proactive soul care to global workers, national Christian leaders, and third culture kids by
Joining their journey of faith
Challenging their assumptions about life and God
Igniting a deeper hope in Him
Our vision is to strengthen pastors so churches will be strengthened. The approach of Poimen Ministries is to connect experienced pastors with senior/lead pastors who need assistance in various areas of their ministries. Our ministry is highly relational. We rely on the Lord as we personally connect with pastors.
Our goal is to equip volunteers and churches with practical prison ministry training resources that prepare individuals to take action as prison volunteers.
Joshua Initiative Founder
We equip families with God's Word and encourage them to impact their communities with the gospel!
Currently, we provide free counseling and encouragement to our local community at the office and through the Internet or by phone to those outside our area. We also rent an apartment in North Carolina where God's servants can come for a sabbatical, some physical rest, and encouragement at no cost to themselves. Laurie and I have been counseling and encouraging folks for over 35 years in ministry together. In addition, we utilize homes and/or guest quarters that our ministry partners own in different states to accommodate leaders.

Our ultimate vision for Solitude Place is to be a retreat center where pastors, chaplains, missionaries, ministry leaders, and Christian business owners can come for respite and encouragement, at no cost.

We all know a hiker stops along the way to rest so he can continue along his journey feeling refreshed to complete his trek. These homes provide a place to stop for the weary. However; many ministry leaders fail to stop and spend time with their family and Lord.

In fact, research shows that some of the biggest reasons that pastors burnout in ministry is due to the lack of vacation/sabbatical rest, little or no physical exercise, no effective way to deal with critics, lack of daily time in the Scriptures, poor relational/leadership skills, the neglect of family, loneliness while leading, and the inability to say no to requests.

We provide a place where folks can come to REST, be REFRESHED and RECONNECT in all of those relationships! You can help by praying, becoming a monthly financial partner, and sharing about Solitude place with your friends. With God's help there are no limits!
Our purpose and mission is to minister to those who are homeless and hurting by preaching The Good News of Jesus Christ, offering prayer, providing meals, hygiene packs, and when possible, a clean change of clothing.
Meet our Supported Missionaries
As a church we support local and global missions. Donate to our missions/community outreach ministries here.